Experience a prayer practice for your whole being! You will be guided in a gentle movement practice while listening to songs and prayers that follow the order of the Jewish morning service. Along with the audio guidance, you will receive a PDF with the prayers in the original Hebrew, transliteration and English translation. The guide also contains illustrations of the movements.
This practice is accessible to all who are able to transition from standing to lying down on the floor.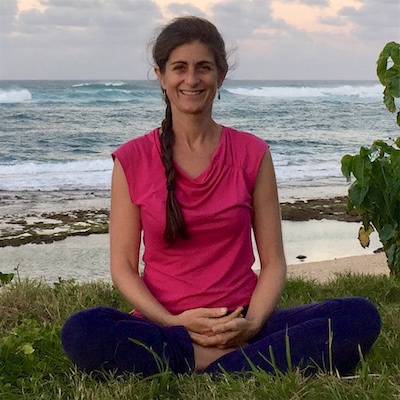 Sandra Razieli &
Shulamit Wise-Fairman
Sandra Razieli loves to guide people to move better so that they can feel better and live better. She approaches movement from a neuro-biomechanical model that is shaped by years of teaching movement practices as well as her work as a Rabbi, teen educator and cultural anthropologist. 
Sandra currently resides on Maui where she enjoys going barefoot often. You can find out more about Sandra at www.raziyoga.com
Hazzan (Cantor) Shulamit Wise-Fairman is the Music Director of Kehilla Community Synagogue. www.kehillasynagogue.org